Who should take this course?
This course is aimed at all commercial drivers who are at risk from workplace accidents or injuries.
Delivery drivers
Warehouse and factory staff
Heavy manual labourers
Construction and building site workers
Office workers
Agricultural workers

"The Aptarus Learning system delivered regular improvements in driver performance throughout the trial, and is consistent with our approach of continuously improving our team."
Adrian Cunningham
Brian Cunningham Transport

"The Aptarus LMS is well designed and easy to use. The inbuilt reports gives our management team full visability on improvements in driver behavior and training activities."
Catherine Buckley
Clare Distribution Services

"The Aptarus platform delivers training in a convenient and accessible way and is a perfect match for our culture of continuous improvement."
Gary McCarthy
FMC Haulage
What you will learn
| Module | Description |
| --- | --- |
| Pallet Truck Safety | This lesson covers pallet truck safety and best practices for the safe operation of pallet trucks. |
| Tail Lift Safety | This lesson covers tail lift safety and best practices for the safe operation of tail lifts. |
| Safe Handling Techniques | In this lesson we discuss the basic principles of manual handling. We will also discuss some techniques that will ensure safe manual handling of loads. |
| Slips, Trips, and Falls | In this lesson we will cover the safety procedures you can perform to prevent slips, trips, and falls. |
| Certification Quiz | When you have completed all the lessons in this course, you can take this quiz to achieve certification for for Safety in the Workplace. |
You may also like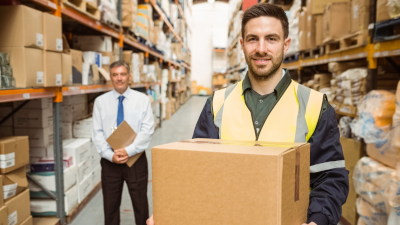 Manual Handling Awareness
This course covers the theory of manual handling. After completing this course you will understand the benefits of correct manual handling techniques and how to apply these techniques.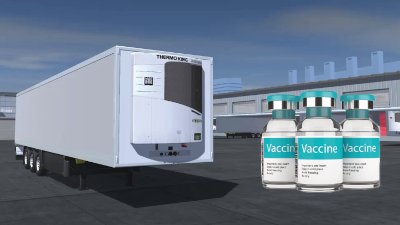 Good Distribution Practice for Drivers
This course will provide and introduction to Good Distribution Practice (GDP) for Drivers. The course will cover the current EU and UK GDP regulations, transport refrigiration basics, refrigiration unit operation, good loading practices, good hygene practices and monitoring and traceability in the cold chain.